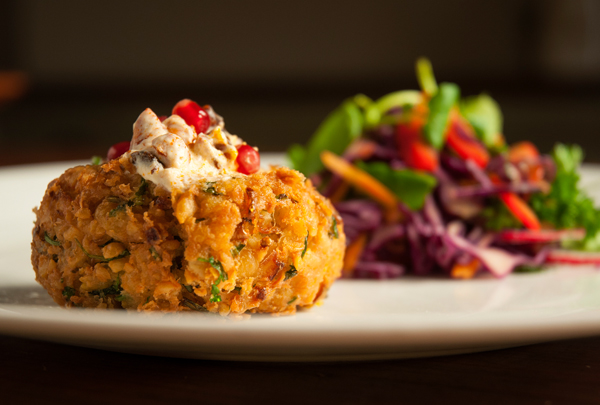 Prep Time: 30 Minutes
Cooking Time: 10-15 minutes
Serves: 6
Difficulty: Easy
Falafel is something I love beyond words, but it's disappointing to find that most places serve really heavy, stodgy versions, even though they're really tasty. I love falafels that are crispy on the outside, soft and moist on the inside tingling with spices and chilli, and my versions certainly do that. Perfect with some fresh herb slaw, tzatziki, hummus and flat bread!